Doug Collom – Management Advisor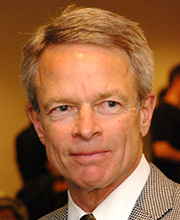 Doug Collom was a partner for over 25 years in the business/securities law group at the law firm of Wilson Sonsini Goodrich & Rosati, Palo Alto, California, and advised companies and their management at all stages of growth. His areas of focus included public and private finance, corporate governance, mergers and acquisitions, employment matters, and general corporate maintenance.
Doug is currently an adjunct professor of management at the Wharton School, a preeminent graduate business school, where he teaches a class on privately held companies and entrepreneurial management at Wharton's campuses in both Philadelphia and San Francisco. He has served as an advisor to Flite Logistics since its inception.
---
Drew Wahl – Business/Market Strategy Advisor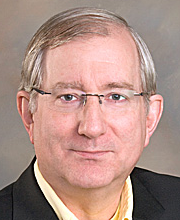 Drew Wahl co-founded IG Partners, a 13 year old Bay Area management firm, which has developed a methodology to address business issues of various disciplines utilizing a multi-disciplinary approach. Drew has outlined the growth strategies for operational and strategic visioning for management teams and board of directors and excels at highlighting corporate values and energizing employees. He has been instrumental with Flite Logistics' business success and with realizing marketing opportunities in private jet travel solutions.
---
Scott Gault – Risk Advisor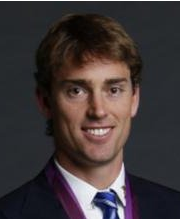 For the past ten years, Scott Gault is an Account Executive at Aviation Marine Insurance Services, Inc. Scott reviews processes and procedures to minimize the exposure to risk. He also helps to interpret Flite Logistics' insurance needs and seeks the most economical, thorough insurance coverage appropriate to FLI's business model. Scott has been instrumental in Flite Logistics' conservative approach to private jet travel.
---
Kevin Lynch – Business/Operations Advisor
Kevin Lynch is a Gulfstream 650 international captain for a Part 91 principal in the San Francisco Bay Area. Previously, Kevin achieved the rank of International Line Captain for the Hewlett-Packard Company responsible for selecting, implementing and managing the Flight Operations Quality Assurance (FOQA) program.
Kevin was responsible for selecting, implementing, and managing the Crew and Maintenance Resource Management (CRM and MRM) programs for Hewlett-Packard company during the 1990s. He developed the very elements of Flite Logistics customer service and operational philosophies.
---
Dale Stead – Business Development Advisor
With extensive knowledge and contacts within the Semiconductor industry, Dale brings a new outlook to Flite Logistics' board. His outgoing personality leads to new opportunities promoting private aviation in the Silicon Valley community and beyond. Dale's experience and energy helps fuel Flite Logistics' growth into new markets and dimensions.